ENTRAR AQUÍ PARA ESCUCHAR ENTREVISTAS Y AUDIOLIBROS DE COLIN RIVAS
http://www.imeem.com/people/nMjL1sG/publiccontent/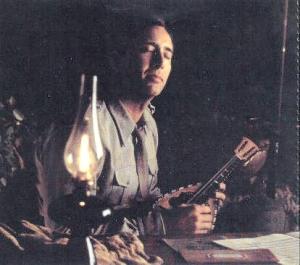 Colin Rivas (born October, 1970 in Galicia, Spain) is of Basque and Irish descent, a writer, archeologist, artist, and singer/songwriter. He lives in the United States. He studied and graduated from Santa Monica College in performing arts and music. Then obtained a BA and MA degree in Linguistics and Anthropology from prestigious California State University, Northridge.


Linguistic Archaeology Work
Colin Rivas, is a member of the council for British Archaeology; He was visiting professor of the History and Linguistics, Tsinghua University, Beijing and visiting research fellow of the Archaeological Sciences Institute of the Aegean at Alexandria, Egypt. Colin has worked with the Cal State arqueological team under the supervision of the Supreme Council of Antiquities in Cairo (CSA), led by renown Zahi Hawas. He is an expert in ancient music artefacts and others, travels extensively around Europe, Asia and The US, has lectured at Santa Monica College as intern and tutor in English Literature and Mythology under the supervision of PH D Don Doten and Languages Coordinator Cecile Haranhan, at CSUN He has tutored Linguistics Courses under the supervision of Dr. Rei Noguchi (Historical Linguistics Semantics and Pragmatics; Applications of Linguistics to Writing)and lectured at Spanish History and Language courses under the supervision of Dr. Brian Castronovo.
Colin Rivas is also a proponent of the Euskeran (Basque) Origin of the European Languages and population, and how the Basque genetic and linguistic factor has influenced upon The Celtic Cultures of Ireland, British Isles and The Iberian Peninsula. Colin theorizes that due to genetic antiquity of these peoples, one can trace the Basques as being in Europe already by at least about 17,000 years ago, and probably 45,000 to 50,000 years ago, and are a precursor of most of the European Languages and peoples including the Celts or namely are Celts, par excellence, themselves.
Colin Rivas is gregarious and knowledgeable in the scope of Linguistics and Anthropology as well as Mythology and Philosophy of Religions, He has traveled extensively around the world working on archeological sites in England (Avesbury), Ireland (County Meath), France (Britanny), Portugal (Almendros), Algiers, Virginia, Northern California, Egypt, Northern Spain (Galicia), Majorca and the Canaries , Euskadi and Hong Kong and is also a part time investigator and Archeologist by collaborating with the series in Spanish and English of Atlantis and Lemuria in the search of the ancient city capital of Atlantis.
Colin Rivas also collaborates with several national TV's and Radios in the US, England and Spain. He has been featured in Bolivian and Peruvian radiofusion along with Quetxua and Aymara natives supporting Incan natives rights on satellite TV.